Christmas and Amy and Pat's. Amy and Pat's granddaughter Kylee Conley, daughter of Adam Conley, in the foreground, and Pat in the background.
Christmas Eve at Joel's. Opening presents, from the left, Lucas (Joel's son), Joel, Tracie, Jenny, and Scott.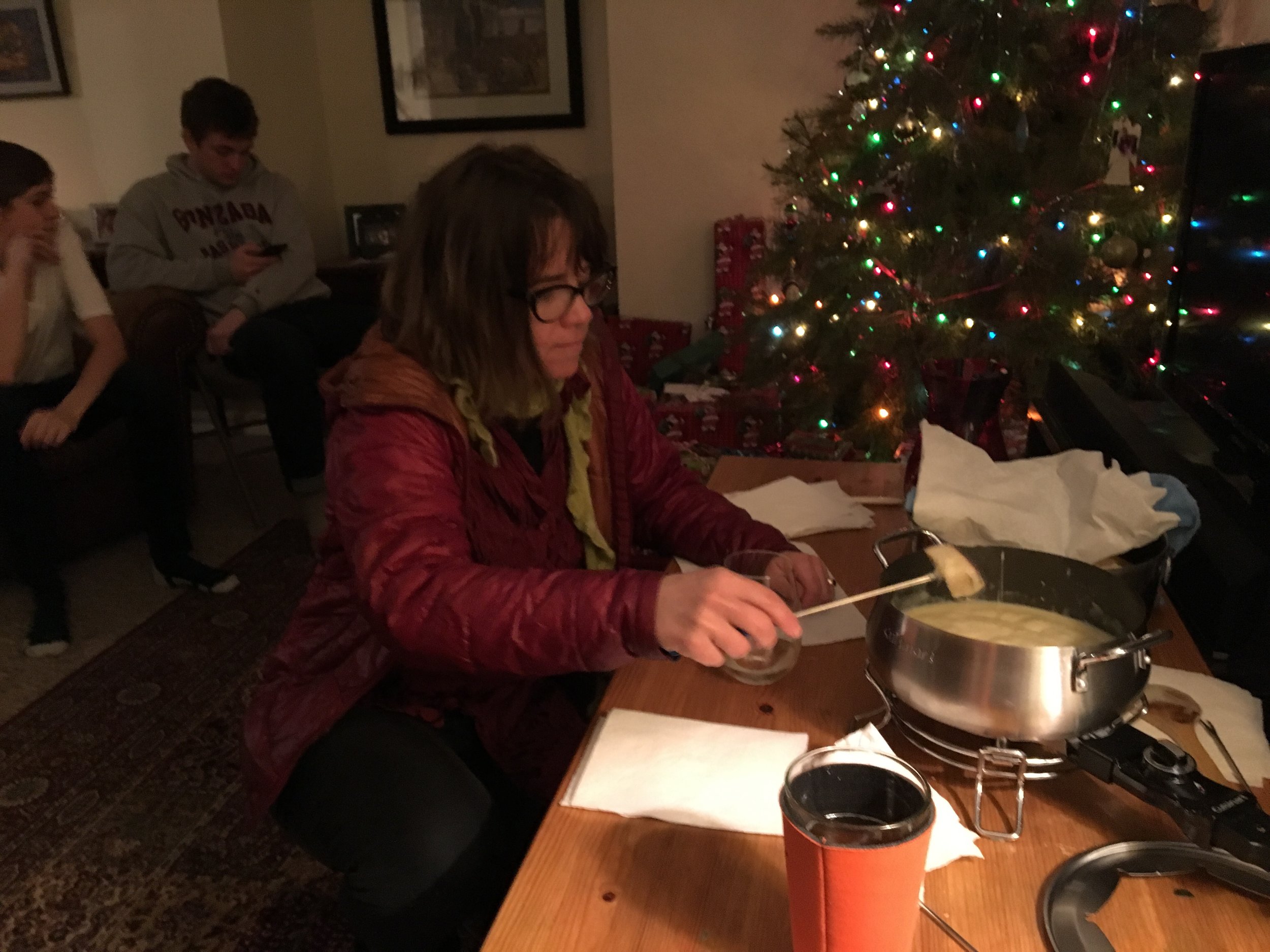 Fondue is the tradition of Ron and Jan's family. That's Jenny dipping her piece of bread into the melted cheese.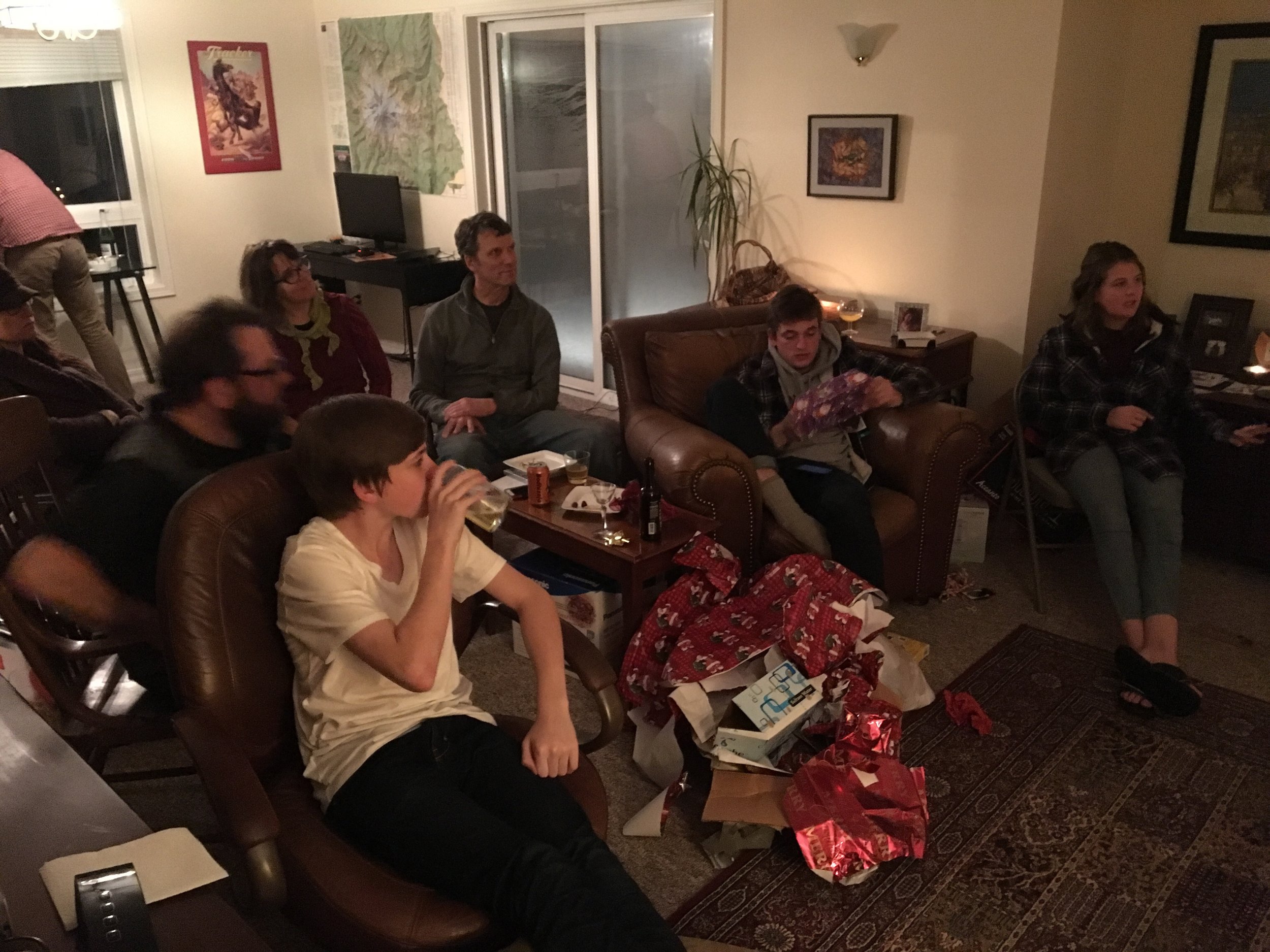 More present opening. From the Left, Lucas, Joel, Jenny, Scott, Sam (Joel's son), and Carly (Joel's daughter)
Christmas Day dinner at Paul and Keiko's. Clockwise from the bottom, Michael Clough, Cathy, Corwin (Paul and Keiko's son), Randy, Sally, Joel, Jenny, and Ron.
The dinner line. Jenny's looking at the camera.
The traditional turkey prepared by Keiko.
There's always a puzzle. From the left, Jenny, Cathy, Sally, and Corwin.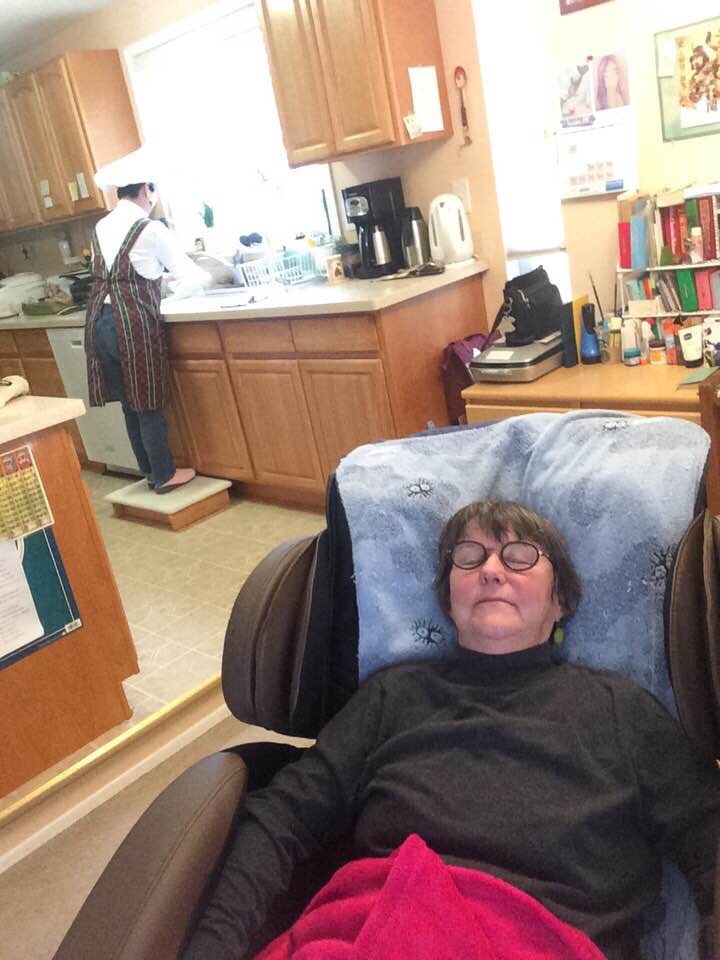 Cathy relaxing in Paul and Keiko's massage chair. That's Keiko in the background. She was a great hostess for this family gathering.
From the left, Michael Clough, Joel, and Ron discussing the homemade wine that Joel produced.
Jenny knitted a beard and we all tried it on. Clockwise in the left photo, Miles, Sam, Carly, and Lucas. The middle photo is Joel, and on the right is Ron.